Vote 2020 Free Downloads
Posters/Stickers/Signs to Promote the Vote
Free to Download. Free to Print. Free for Any Use.
Imagine these on the walls of your college. Imagine these in public spaces, on public transportation.
Attach to a stick and take to a rally. Share on Social Media.
Alice Paul
(1885-1977) American suffragist and feminist. jailed and beaten for picketing outside the White House in 1917.
Ida B. Wells
(1862 - 1931) Journalist, suffragist, and anti-lynching crusader.
Sojourner Truth
(1797-1883) Abolitionist, author, speaker, and women's rights activist. Former slave.
Alice Ramsey
(1886-1983) In 1909 became the first woman to drive across the contiguous United States.
Frances E.W. Harper
 (1825-1911) "The Mother of African-American Journalism" - Poet, novelist, abolitionist, suffragist, advocate.
Jeannette Rankin
(1880-1973) First woman elected to Congress in 1916, four years before the 19th Amendment gave white women the vote.
Jovita Idár
Jovita Idár (1885-1946) Suffragist, journalist for La Crónica newspaper & Mexican-American advocate. Founder of the League of Mexican Women.
Lucy Burns
 (1879-1966) Editor of
The Suffragist
. Spent more time jailed than any other American suffragist.
Dr. Mabel Ping-Hua Lee
 (1897-1966) Suffragist. First woman to receive a PhD from Columbia University. Dr. Lee could not vote until 1943 when the Chinese Exclusion Act was repealed.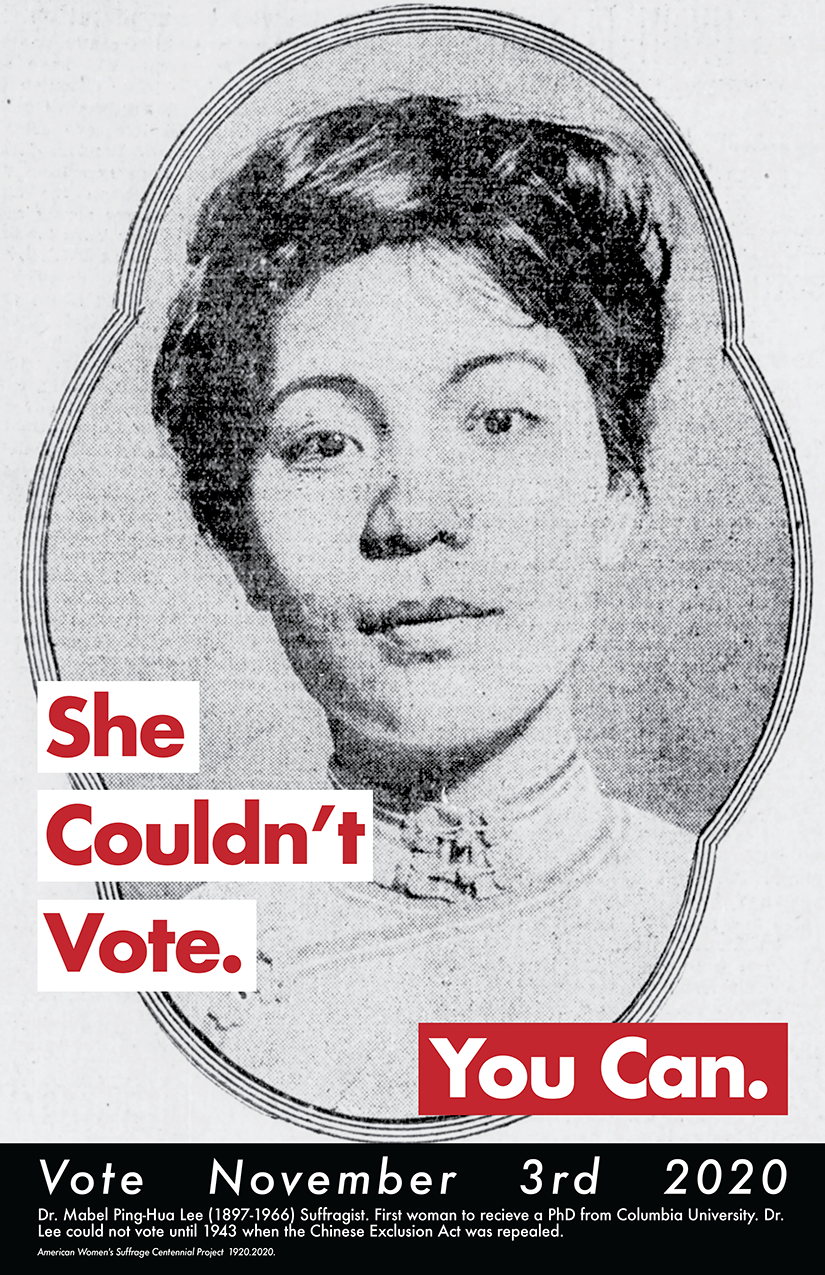 Pauline Adams
 (1874-1957) Attorney arrested for picketing the White House in 1917 and sentenced to 60 days in Occoquan Workhouse
.
Zitkala-Sa
(1876-1938 a.k.a. Gertrude Simmons Bonnin) Yankton Dakota Sioux musician, opera composer, writer, teacher, translator & activist for Native American citizenship rights.
Women Marines
 Women marines prepping for a drill in front of the White House, Washington D.C. 1918
Eartha White and Delegates
 Eartha White (center) with delegates of City Federation of Colored Women's Clubs of Jacksonville, State Meeting, Florida. May 16, 1915. Eartha White (1876-1974) was a millionaire entrepreneur, educator, soprano and philanthropist.
Railroad 'track gang'
 Railroad 'track gang' in Washington State around 1920.
Female Yeomen
 Female Yeomen during World War I.
Five Officers of the Women's League
Five officers of the Women's League Club in Newport, Rhode Island, circa 1899.
Logging Workers
 Workers at Shafer Bros. Logging Company at Gray's Harbor, Washington, around 1920.
Queen Lili'uokalani
 (1838-1917)

The final sovereign monarch of the Kingdom of Hawai'i.
Nellie Bly
(1864-1922) War correspondent and pioneering reporter.